Touch'em All: Top MLB Hitting Prospects – FSL
I'm checking back into the Touch'em All series after working hard on the trade deadline and some of the top prospects moved in blockbuster deals. The Touch'em All series brings you through each league at each level of the minors and we're highlighting the top performing prospects and some of the top names in each league. We're breaking it down into hitters and pitchers with a close eye on the age for level and statistical analysis. In this segment of the series we'll be bringing you a lot of video from my time watching the FSL action. So sit back and enjoy.
Hak-Ju Lee, SS Tampa Bay Rays (21) - Hak-Ju Lee keeps coming on as the best SS in the Rays system even with Tim Beckham having a breakout season. At this point, the Rays are looking good at the SS position for the future. Lee is showing improvement with the glove, has an excellent arm, and good bat control. He looks to be a .300 hitter type with 20 SB speed that he is learning to use effectively. He checked in at #76 on our preseason Top 100 Prospects.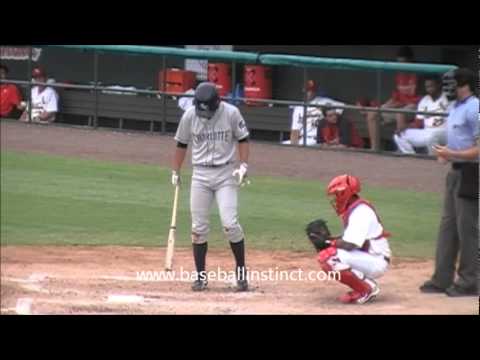 Elevys Gonzalez, 3B Pittsburgh Pirates (21) – Elevys Gonzalez converted to 3B from SS so he has the glove to handle the position and the arm to stick there. There's an obvious road block in Pedro Alvarez on the big club but a plus defender will eventually move Alvarez to 1B. Gonzalez is still young and has a lot of needed development with the bat before he becomes a real asset, but there is looming power here. 28 doubles in a hitter friendly league and a .137 IsoP with his K rate solid under 20%. He's one to watch.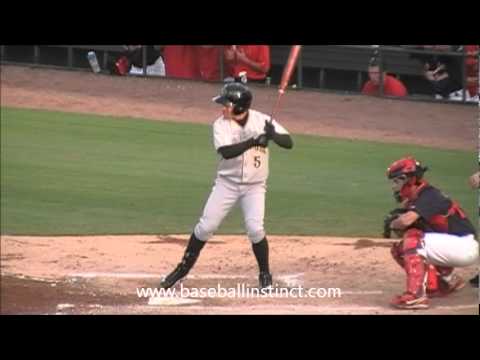 Zolio Almonte LF New York Yankees (22) – Repeating the FSL after a disappointing promotion in 2010, Almonte is producing again the way he did in Charleston. It's a classic scenario of a player needing time to adjust to a new level. Well, Almonte breezed through the FSL this year posting a .224 IsoP with 12 HR, 15 doubles and 14 SB with only 58 Ks to 31 BB. So he's done it across the board and his .284 AVG and power output have earned him a promotion to Double-A Trenton. Guess what? He's struggling there.
Kyle Jensen LF Florida Marlins (23) – Jensen's power has never been a question. A big frame and swing path conducive to the long ball. With his high K numbers it seemed as if he may not hit enough to be productive. Well, in a pitcher friendly league he's producing to the tune of .315/21/64 in 362 ABs. Impressive. And the K rate, it's only 24%. Acceptable. Especially when his walk rate ticked up for a third straight season.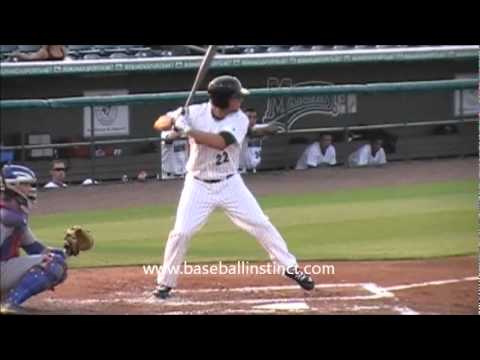 Jefry Marte 3B New York Mets (20) – The Futures Game invitee might not be setting the world on fire in the FSL but he's just 20 years old and in Advanced A. The FSL is a major pitchers league so the .098 IsoP, while discouraging, is not problematic yet. He does have 20 doubles to go along with 5 HR, and his K rate of 16.5% is a step up from last season.  So there is a good amount of bat control here. His AVG is just .248 but a low BABIP of .293 means that we're looking at more production in the future. His walk rate of 7.5% will need to improve and should be the key to unlocking more power in the future. More walks and better counts lead to better pitches to drive. Seems simple.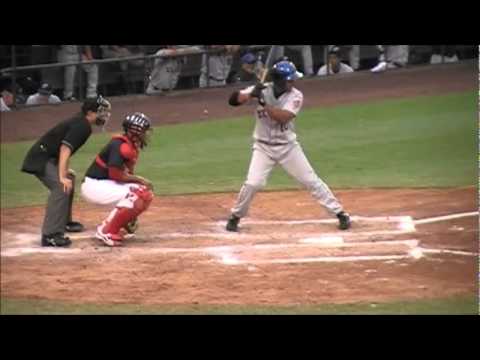 Khristopher Davis LF Milwaukee Brewers (23) - I got to see Davis in his last few games before heading up to Huntsville in Double A. While he wasn't on the top of my list as the prospect to watch for the Manatees due to his age, his numbers were impressive across the board so he got some attention. He impresses me by the way he carries himself and he has a certain swagger that I don't normally see at this level. His .309 AVG is powered by a .224 IsoP, 18% Line drive rate and a BABIP of .361. So while the power is legit, the average is going to see some correction. But Davis puts the package together on the field:  power, contact, speed (10 SB) and above average defense. Chances are that he's relegated to Left-field, but this is a major league skill set. 4th OF or solid everyday LF.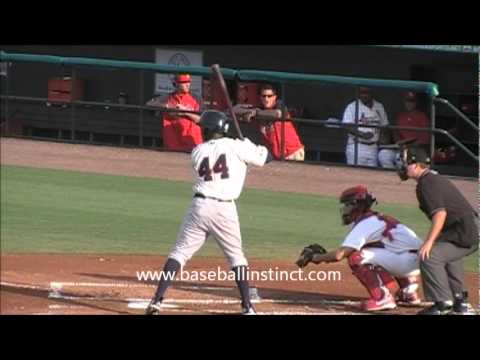 Robbie Grossman RF Pittsburgh Pirates (22) - Grossman is another Pirates prospect that has to be getting the front office brass in Pittsburgh excited. This is an up and coming team and an organizations that should start maximizing revenue. Bringing along players like Grossman and Cunningham (see below) in the middle tier of their prospects with guys like Cole, Taillon and Allie in the upper echelon is impressive. Grossman is lefty swinging RF repeating the FSL. He's upped production across the board showing the growth you like to see. He's batting .287 with 32 XBH including 26 doubles and 8 HR. More of those doubles will start finding the other side of the fence in Double-A. Tack on 23 SB and Grossman has the skill set to be a solid 15/15 or better OF. To save the best for last, his OBP is .416 driven by an 18.4% walk rate. Impressive possible #2 hitter if he can bring that average along level by level.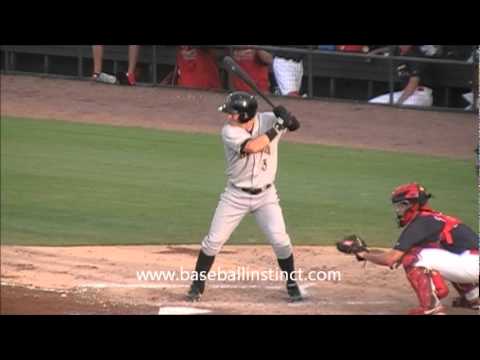 Jiwan James CF Philadelphia Phillies (22) - Jiwan James is an exciting tools player. He has the making of some power with the raw speed of a leadoff hitter. He isn't putting everything to great use because he isn't working the counts enough yet to get better pitches or to get on base. The 6.7% walk rate needs to improve before he'll be able to take the next steps, but a clean .281 AVG with 27 XBH including 6 triples and 3 HR is a nice compliment for the 19 SB he's totaled. He could be an excellent leadoff hitting CF if he matures as a hitter.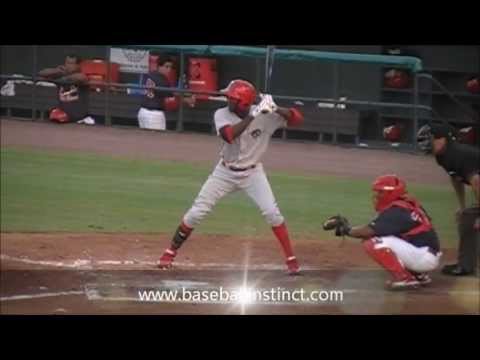 Jarek Cunningham 2B Pittsburgh Pirates (22) – Jarek Cunninghum could the the most exciting and least spoken of prospect in the Pirates system. As a 2B in the FSL, the 21 year old is more than holding his own. His .258 AVG has a touch of bad luck attached to it. The .305 BABIP and 16% linedrive rate say that AVG should be higher. He strikes out at a fair clip and doesn't walk near enough, just a 4.9% walk rate. So the 82 K's are something to be worried about. But Cunningham has elite power for a 2B. His .258 IsoP is off the charts for the FSL and its powered by 44 XBH in 310 ABs. 23 Doubles, 6 Triples and 15 Home Runs. If Cunningham can reign in the K's and learn to take some walks and get into better hiters counts he could be a 30 HR guy in the Show.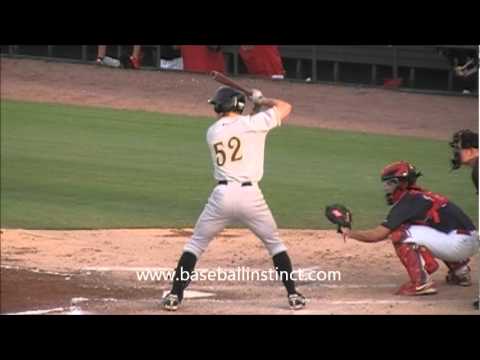 Aaron Hicks CF Minnesota Twins (22) - I didn't consider Aaron Hicks worthy of a spot in our Top 100 Prospects preseason, but he's clearly a prospect we keep watching closely for that ever present possibility that he takes his elite tools to the next level and develops usable skills. Hicks has always been so streaky that his development as a hitter has suffered. This year is proving no different. He's taken a step back statisitcally almost across the board. There is one thing in his statline that could be blurred and that's the emerging power development. True his IsoP is down compared to 2010, but the FSL is a pitchers league and Hicks .131 IsoP this year is not bad. He takes a fair amout of walks with a 13.9% rate on the year. His June was spectacular with a 19.2% walk rate and .337 AVG but it was driven by a lot of luck and .435 BABIP. He's a frustrating prospect and one that I've always thought would have been better off on the mound. I still think that will be where he ultimately ends up. But I hope I'm wrong because he has the tools to be a special everyday player.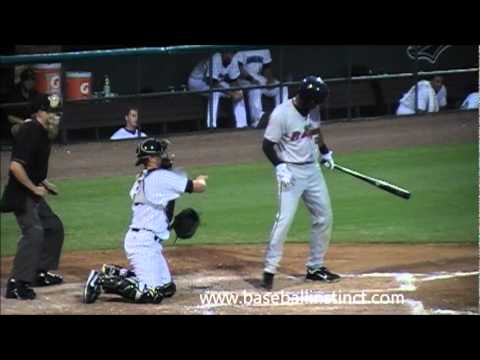 That's the Florida State League hitting prospects and I'm working on the pitchers. The pitchers are sure to include the likes of Carlos Martinez and Trevor May. So stay tuned because the FSL has some of the most exciting prospects in the game right now. Check back soon as we profile many more Top MLB Prospects and lesser known prospects that we think could be big names on the prospect radars in the near future. Anyone can tell you that Mike Trout is going to be a stud now, but who told you that when he was drafted? Thanks for checking Baseball Instinct. We're working hard to bring you the best of the minor leagues and make the site the best experience it can be. So don't hesitate to tell us what you would like to read about. Email me now at Tom@baseballinstinct.com.