Yoennis Cespedes, OF MLB Free Agent
10/10/1985
Height: 6'0″ Weight: 215
Yoennis Cespedes, of The Showcase fame, is a Cuban National defector and the biggest name to hit the MLB Free Agent market in days. Really… days. He defected to the Dominican Republic and is now being represented by Adam Katz. There is talk being generated that Cespedes agent is making it known that he's expecting to be courted like any other major league free agent. When we go over his tools at stat line you'll see that we could be talking about a contract in excess of $50mm.
There is a production, short film, whatever you want to call it, that shows Cespedes not only playing, but some of his training. The video is at the end of this article, although I don't know how long it will be up. It seems to be getting yanked off of YouTube left and right.
You never know which one of the Cuban players is going to be the next one to defect and become available to the MLB front offices. Cespedes is one of many players to really tear up the Cuban League this year, including the kid he shares the HR record with, Jose Abreu.
Cespedes started his career as an 18 year old and has spent 8 seasons in the Cuban League and has played in the World Baseball Classic. Now he's a name that Americans will soon know well. So let's take a look at the bat and the glove to see what we have.
The Bat
Scouting reports have Cespedes as a 5 tool athlete. His one possible plus tool is going to be his power which he has to all fields. But to try and project his power in the majors is tough. He's had 175 HR in 9 seasons worth of 2905 ABs. It's a decent run. He clearly has power and as a CF in Cuba the power is going to be a premium for the position. His 33 HR in 2011 broke the league single season record.
From the video and watching him in the WBC, he does keep his bat in the hitting zone for a long time and has good contact ability. He hit .333 in 2011, but don't let that number fool you too much, it was only good for #33 in the league. He struck out just 40 times in 354 at bats in 2011 and walked 49 times. The strikeout to walk ratio is one that rings true throughout his career.
He runs a 6.35 60 yard dash, but isn't a huge base-stealer.
The Glove
Despite his stocky frame, Cespedes, is a CF and he's both fast twitch quick and fast. So he should be able to transition into the major leagues as a CF as well. He won't be a plus defender, but should be more than league average at the position.
There are reports that his arm is above average but I haven't seen him throw enough to verify that. Just an average arm will be enough for him to man CF though.
Our Instinct
Projecting Cuban prospects is always very difficult, at least until we get to see them stateside for an extended period of time in a controlled environment with known variables.
But one thing we already know is that the stats will not ring true to major league production. With that said, I think that Cespedes will have regression in areas like strikeout/walk ratio and his power output. But even if he regresses to a line of .290 with 25+ HR power while playing CF at an above average level, we would be talking about a 5 year $75mm contract for a player still in his prime.
I wouldn't be surprised to see him settle in at LF though. So that line would make league average at best. It's going to take some continued development of his power to make him a top level player in LF. If you take his 33 HR in 394 AB and stretch it out over a full 550 AB you are looking at approx 55 HR. Cut that for regression to the major league level by 30% and he could have 30-35 HR power now that he's in his prime. That is the line that will make whatever team signs him, get their dollars worth.
Yoennis Cespedes: The Showcase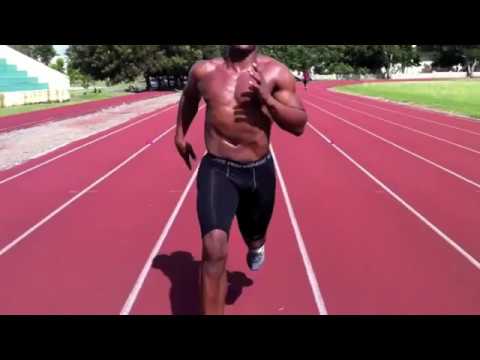 Check back soon as we profile many more Top MLB Prospects and also get our baseball geek on and take a look at some of the later draft picks from the 2011 draft that we think could be big names on the prospect radars in the near future. While you're here, take a look at our on going series 2011 MLB Draft | Shortstops Review Part 2 and be a step ahead of the game. Thanks for checking Baseball Instinct. We're working hard to bring you the best of the minor leagues and make the site the best experience it can be. So don't hesitate to tell us what you would like to read about. Email us now at  mailbag@baseballinstinct.com.