Jeffrey Soptic, RHP Chicago White Sox

4/8/1991

Height: 6′ 6″, Weight: 210
Jeffrey Soptic was selected in the 3rd round of the 2011 MLB June Amateur Draft by the Chicago White Sox. In 2009, he was picked by the Royals in the 43rd round out of Shawnee Mission East High School. Instead he opted to continue his education by attending Johnson County Community College in Overland Park, KS. Soptic caught the eye of both teams with his velocity as he hit triple digits on the radar gun. He had his first taste as a pro last year in the Appalachian League for the Bristol White Sox. But the three games don't yet give us much of a gauge of what we think he'll become.
Jeffrey Soptic was recently ranked at 356° in our Baseball Instinct 360°.  Here's what we had to say about him:
356°. Jeff Soptic, RHP White Sox 4/8/1991  – Soptic is a radar gun darling, with the ability to light it up triple digits. A big frame and easy action with that velo is something you can't teach. He was hit hard in CC though and has to learn to pitch low in the zone. Might be best suited to learn a sinker and develop his slider. Projects as a RP due to well below average secondaries. ETA 2014.
The Stuff
Gas, cheese, heat. These are the best tools in Jeffrey Soptic's arsenal. He takes advantage of his size and at 6'6″, he should get stronger as he develops. I don't need to tell you that a guy who can hit a consistent 96 mph throughout an entire inning, let alone an entire start, is rare. If the MLB was full of them it would be a little too rough for the hitters. Soptic's main issue has been to learn to pitch low in the zone with his fastball. It's currently very flat despite the plus velocity.
His slider is a pitch that can flash plus, which is promising but he really needs to develop it further and gain more consistency. It would be to his advantage to work on a nasty sinker for those batters sitting on the fastball.
The Mechanics
Jeffrey Soptic has a smooth and easy delivery and uses his size and arm strength to deliver his high 90s, and at times 100 plus, velocity. His mechanics are solid and sound; no need for polishing in that area especially since he profiles so well at the back of the pen.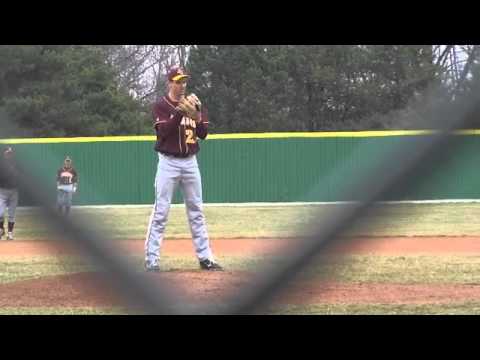 Our Instinct
Soptic projects to an above average relief pitcher. If his secondary pitches develop, we could see his services used as a top-notch closer. He's currently a raw pitcher with velocity that can't be taught but no other above average tools. So there's an extended development period here, even though his future should be in the bullpen. If he refines these tools quickly, his MLB career may come as early as the 2014 season.
Stick with Baseball Instinct and we'll keep you a step ahead of the game. Check back soon for more Prospect coverage. While you're here, check out our Baseball Instinct 360° – it's our top 360 prospects for 2012. Also check out a friend of ours for all of your fantasy sports needs. Fantasy Rundown is updated religiously and is truly an awesome resource. Thanks for checking Baseball Instinct. We're working hard to bring you the best of the minor leagues and make the site the best experience it can be, so don't hesitate to tell us what you would like to read about. Email us now at mailbag@baseballinstinct.com.