Drew Vettleson, OF Tampa Bay Rays
7/19/91
Height: 6'1" Weight: 185
In June 2010 the Tampa Bay Rays took outfielder Drew Vettleson with the 42nd pick in the first round of the First-Year player draft, which is about where we pegged him to go in our 2010 MLB Draft Preview.  Leading up to the draft I had an opportunity to see him play locally.  Tom Belmont and I had this to say about him in our preview:
46. Drew Vettleson OF Central Kitsap HS Washington – Vettleson is a package of mostly average tools. But he is a naturally good hitter. He squares up pitches, uses the whole field and has a short compact stroke. He could develop above average power in time and will need to in order to find a home in the OF. He should be a decent defender and has an average arm. His bat will need to carry him through his development. 
(Geo's notes: Vettleson named the 2009-10 Gatorade Washington Baseball Player of the Year. He hit .490 with seven home runs, 28 RBIs and a 1.137 slugging percentage. Vettleson is an ambidextrous outfielder as well as a pitcher. He went 3-2 with 71 k's, 2 saves and a 1.35 ERA in 41 1/3 innings. It kind of freaked me out when I saw him throw balls from the outfield as well as pitch with both hands. He also can switch hit. He has a letter of intent to Oregon State University, but the talk around the little town of Poulsbo is that he will likely skip OSU for baseball riches.)
Vettleson didn't make it onto the professional stage in 2010.  He made his debut in 2011 and played a full season with the Princeton Rays of the Rookie Level Appalachian League.  In our Tampa Bay Rays 2012 Top 10 Prospects, Thomas Chu discussed Vettleson and his season at Princeton:
6. Drew Vettleson, OF 7/19/91, Ht: 6'1" Wt: 185 – TC: As the third draft pick in Tampa's 2010 First Year Player Draft, Drew Vettleson was a high school player who could hit and pitch.  Vettleson was a rarity: he "switch pitched" – one who threw 93mph from the right and 88mph as a southpaw.  It was obvious that he could throw, but the Rays drafted him for his bat.  He was considered to be one of the purest prep hitters in the 2010 draft and he did not disappoint in 2011.  Vettleson hit .282/.357/.462 and a .179 ISO and displayed solid patience and pitch recognition.  As a young prospect, he still needs to cut down his strike outs, especially for a bat that hasn't shown much power yet.  Power still might come though.  A plus hitter with potential for more, Vettleson could stand to become an impact player in the Ray's OF soon.
Our Instinct: While I don't question his defensive capabilities in the OF, particularly his arm strength, whether he becomes an impact bat (or a starting OF, rather than a 4th OF?) or not depends on how much power he will develop in addition to his ability to hit and take a pitch.  He hit well in the Appalachian League and has gap power for now, so signs are positive if he can add on some bulk.  It may slow him down, but we've seen that he has great instincts both on the bases and in the field.
Vettleson would then come in #133° on our Baseball Instinct 360° top prospect list for 2012 that came out in January.  Lets take a look at Drew at the plate and in the outfield.
The Bat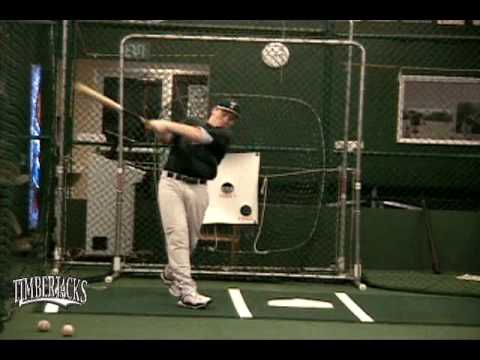 Vettleson makes good contact with quick hands and a balanced approach.  He does a nice job with his weight transfer through the zone and can drive the ball to all fields.  He should be able to hit for average while providing double-digit homer runs.  He has great baseball instincts at the plate and on the bases.  He's not the fastest guy out there and won't make mistakes on the bases; his 20 stolen bases where purely baseball smarts and not speed.  It would be surprising if he stole bases at that pace again, but he could still sneak out double digits steals.
The Glove
The former switch-pitcher has plus arm strength and should have no problem being an average to above average corner outfielder.  His range isn't awesome, but it's good enough for right field.  He gets a good read on the ball and runs solid routes.
Our Instinct
Drew Vettleson could probably become a pitcher as a fall back option.  We doubt that will be necessary.  He should be at least an average outfielder when the time comes.  At the conclusion of spring training Vettleson should find himself with the Single-A Bowling Green Hot Rods of the Midwest League.  He should be able to hit above .300 with double digits in HRs and SB, possibly making his way to the Hi-A Charlotte Stone Crabs of the Florida State League.  We look forward to his arrival in the FSL so that we can get video of him. If all goes well, Vettleson should get a call up sometime in 2014 and find himself as an everyday player by 2015.
Stick with Baseball Instinct and we'll keep you a step ahead of the game. Check back soon for more Prospect coverage. While you're here, check out our Baseball Instinct 360° – it's our top 360 prospects for 2012. Also check out a friend of ours for all of your fantasy sports needs. Fantasy Rundown is updated religiously and is truly an awesome resource. Thanks for checking Baseball Instinct. We're working hard to bring you the best of the minor leagues and make the site the best experience it can be, so don't hesitate to tell us what you would like to read about. Email us now at mailbag@baseballinstinct.com.