Mark Appel, a big right-handed pitcher out of Stanford and the Pittsburgh Pirates 1st round selection in 2012 failed to come to an agreement on a signing bonus making him the only player selected in the 1st round to remain unsigned.
Appel was slated to be the #1 overall pick for the Houston Astros right up until Commissioner Bud Selig stepped to the podium at the MLB Networks Studio 42 and told the world that the #1 pick was Puerto Rican SS Carlos Correa. It turns out the Appel and his advisors turned down a $6mm signing offer from the Astros before the Astros decided to move onto a different plan. A plan which netted them 3 of best HS prospects in the draft for just a a few million over what they would have spent on Appel alone. That number was $9.15mm for Correa, RHP Lance McCullers and 3B Rio Ruiz.
After turning down the Astros offer, Appel slid to the Pirates at #8. As a college Junior, Appel, held some bargaining power with the ability to return to The Cardinal and pitch his senior season. But the Pirates have been a team that has spent the money needed to sign big prospects and this draft was no different with GM Neal Huntington taking it to the max and to the deadline.
"Our final offer exceeded the available bonus pool money and was essentially up to the last dollar we could offer prior to falling into the second tier penalty which would have resulted in the loss of a first round draft selection," Huntington said. "While, as we have shown in past years, we are willing to be aggressive with our financial offer, we simply did not feel it was in the best interest of the organization to forfeit our first round selection in the 2013 amateur draft."
"Selecting Mark was a calculated risk, as we knew he would be a difficult sign," Huntington said. "As an organization, we need to continue to take these types of calculated risks. While we would've preferred to add Mark to the group of talented prospects in our system, we wish Mark, and his family, nothing but success in the future."
But the deadline came and the deadline passed with the end result of the Pirates without a 2012 first round draft sign and a talented pitcher heading back to Stanford:
"After much thought, prayer and analysis of both opportunities, I came to the conclusion the best decision is to remain at Stanford continuing my studies, finishing my degree, and doing all I can to assist the Cardinal baseball team in our goal to win a national championship," Appel said in a statement. "I greatly valued the prospect of a professional opportunity and I will pursue a professional baseball career after getting my Stanford degree."
Mark Appel was #4 on the Baseball Instinct Draft Preview and this was the Instinct on him heading into Draft Day:
4. Mark Appel RHP Stanford – Appel is an established college arm with Stanford and stints on Team USA. He was drafted in 2009 by the Tigers in the 15th round before choosing college, which has proven a wise choice. His fastball sits in the 93-95 range and he can get it to 96-98 although it tends to flatten out when he over-throws it. His slider is a strikeout pitch with excellent tilt. His changeup is currently average at best, but is a pitch he can upgrade.
Our Instinct – When his mechanics are in sync his fastball has tailing movement that will handcuff right-handers and move away from lefties. His slider compliments it well, but when the fastball starts to flatten out he loses the zone up and can be more hit-table. If he can refine the change-up into a plus offering he has front of the rotation upside but currently may top out as a potential #2 with a back end of the rotation floor if healthy. He's really been worked deep into games and moving into an every 5th day workload after logging a ton of college innings is sometimes a red flag. But he has high upside and is an advanced arm.
After the selection was made the Instinct Team had the thoughts that many had:
The Pick – Taillon, Cole, Appel… Not really much more to say. If they all pan out this is going to be one of the best 1,2,3 in the National League.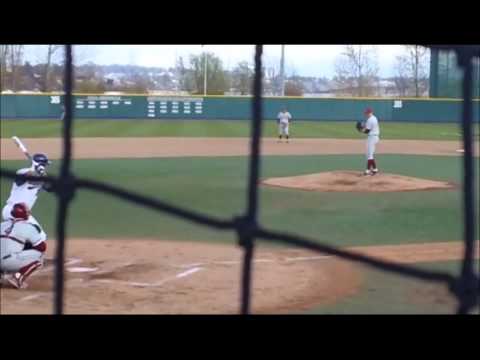 Appel will head into 2013 looking to best his 2012 season where he was 10-2 with a 2.56 ERA for Stanford this year with 130 strikeouts in 123 innings. His college record of 18-10 isn't the brightest spot on his resume but he'll look to sharpen that total as well. Does Appel heading into the 2013 draft class put him at the Head of the Class? He'll be near the top of the pitchers that's for sure. But there are some exciting talents in HS pitchers like LHP Stephen Gonsalves and RHP Clinton Hollon plus other collegiate starters Florida's Karsten Whitson, who was a top talent out of HS and Ryan Stanek of Arkansas, another big HS name a couple of years back.
Stick with Baseball Instinct and we'll keep you a step ahead of the game. Check back soon for more Prospect coverage. While you're here, check out our Baseball Instinct 360° – it's our top 360 prospects for 2012. Also check out a friend of ours for all of your fantasy sports needs. Fantasy Rundown is updated religiously and is truly an awesome resource. Thanks for checking Baseball Instinct. We're working hard to bring you the best of the minor leagues and make the site the best experience it can be, so don't hesitate to tell us what you would like to read about. Email us now at mailbag@baseballinstinct.com. And while you're at it head over to Facebook and join the Instinct page.