Chicago. Still the longest current run in the history of baseball without a World Series pay-dirt. Theo Epstein as President of baseball operations and Jed Hoyer as GM, may think they are quietly building a contender, but make no mistake that the Baseball World is watching.
This club has some of the premier hitters in all of the minor leagues and nice problem of where to play everyone because there are too many that can handle SS and 3B. We're going to lead off with Javier Baez who holds his top spot from the 2013 List, but make no mistake the the players below him are also very talented. This list makes up the top talent in one of the Top 5 systems in all of baseball. Can Theo and company do for Chicago what they did for Boston? These players will be a big part of the future equation.
1. Javier Baez, SS 12/1/1992 H:6'2″ W:205 – As we mentioned last year, Baez strikeout rate is and probably always will be a touch on the high side. With a 23.1% in High A and a 28.8% in AA that was confirmed. Here is what the Instinct was last year:
Baez should remain at SS and start the season at High-A again. A full season at the level would be a solid season of development for him and with his k/bb rate issues, time is what's need to mature as a hitter. If he's able to keep his IsoP above .200 in the FSL, then we're talking a confirmation of elite level power for a SS. I still think in time that he'll shift off of SS. There are better defensive SS in the system and his bat will probably be ready before Starlin Castro is out of the way. But a 30+ HR 3B or RF with 20+ SB ability is still an elite level talent. ETA: 2015
Despite the high K rate, he boosted his walk rate and the power is confirmed as true elite level 80. 75 XBH over two levels that included 37 HR, 17 of which were hit in the pitcher friendly FSL.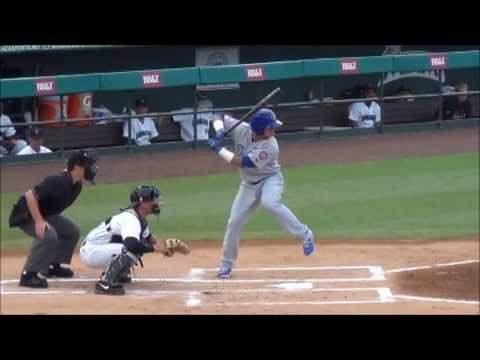 Our Instinct: There is no mistaking the bat as a game changing thumper. But what places Baez at #1 is the fact that he is going to remain in the infield. A move to 3B is in the cards most likely where the Cubs have a dire need to finally fill the spot. Still on target with a 30 HR type with double digit SB and sticking in the INF. With an IsoP of .200+ the strikeout rate will be digestible and his approach should mature over time. Again, 37 HR over two levels with a total of 75 XBHs with 20 SB. His numbers were outstanding and through it all he actually improved the dismal walk rate from 2012 to 6.2% in High-A and then 8.1% in Double-A. A total IsoP number of nearly .300 on the season is other worldly. But that K rate is still a major issue although not one that will limit his ability to be a Major League regular. He handled SS really well and it looks like the Cubs are giving him every shot and being that Future SS. With the draft selection of Kris Bryant, the Cubs have a lot of flexibility with their future. I see Baez as the 3B answer.  ETA: 2014
2. Kris Bryant, 3B/OF 1/4/1992 H:6'5″ W:215 – In the Pre Draft Preview the following were the thoughts on Bryant which still ring true to this point:
If he can stick at 3B he's a elite talent and even if he has to move off of the position I don't think a shift to 1B will be the answer. He has more than enough arm and is athletic enough, despite sub-average speed, to be a prototypical RF with plus power. As the top power bat in the draft it wouldn't surprise me to see Bryant go #1 overall.
Our Instinct:Bryant, like Baez, has game changing true elite level power. 80 on the scouting scale and while Baez is almost certain to stick in the dirt, it could be at Bryant's expense with a shift to RF where he will fit very nicely as potentially one of the biggest power bats in the NL. If his debut is any indication, he's not far off from Chicago and could start the 2014 season in AA and possibly make his debut near seasons end. ETA: 2014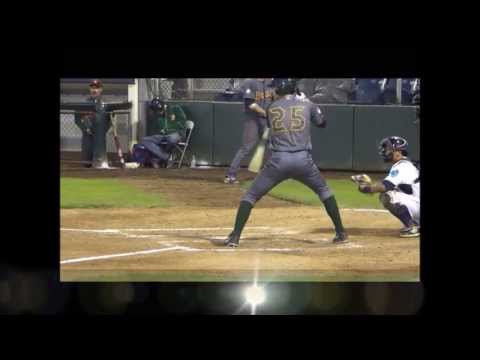 3. Albert Almora, OF 4/16/1994 H:6'1″ W:170 – Battling some injuries kept Almora from advancing further. But when on the field he did what was expected. Hit. Check out the 2013 review:

Almora is an advanced bat. For a teenager. He's on target to be an All-Star level CF defender and he has the upside with the bat to be a .300 hitter with double digit HR power. How solid his frames becomes will determine his power potential. That's the missing ingredient to the skill set. Above average power. He's young enough where that is still possible. ETA: 2016
With a .329 AVG and 24 XBH in 249 AB he did as advertised. His K rate was solid and he is already showing signs of discipline.
Our Instinct: Expect Almora to advance to High-A in 2014 after a stint the AFL. He may not spend the entire season there, possibly reaching Double-A by seasons end. His ETA is a step behind Baez as is his power potential. But Almora is a more advanced bat and a better bet to hit for AVG in the long run with average power and high rated CF defense. He could eventually man CF with Bryant and Soler flanking him at the corners. ETA: 2016
4. C.J. Edwards, RHP 9/3/1991 H:6'2″ W:155 – Edwards was a tough placement on this list and since I really don't bet my soul on the placements (I do that with my outlook), he's here at 4 based on his upside potential. I got a really good look at Edwards when he came over to the Cubs from the Rangers and this was the main take away from the Prospect Instinct:
In C.J. Edwards the Chicago Cubs got some serious upside and a physical project. Edwards will need to add some significant weight to his frame. Possibly 30+ pounds to add enough strength to last as a SP. His frame is thin, all legs and arms at this point and he's pushing close to 22 years old now. So pure physical growth is probably behind him and we're looking at a slight framed SP who will need to bust his tail in the gym and eat like a horse. If he can add weight to his overall frame and add serious leg strength we could actually see an uptick into consistent upper 90s velocity. But that will take a lot of work.
That work and weight will be the difference to him remaining a starter or becoming a dominant 1 innings short stint RP. He has the premium stuff to be a Major League pitcher. There's already to doubt about that.
But physical development will be the only way to know what his future actually holds. As a "part" of the Garza deal, Edwards has the upside potential to eventually be the key to this deal for the Cubs.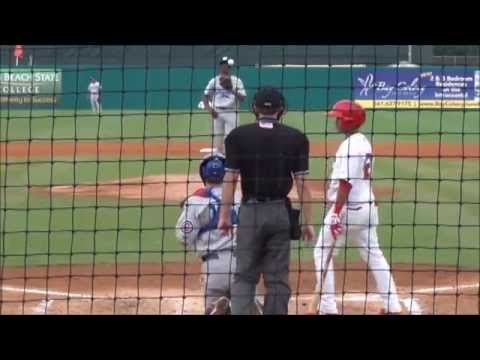 Our Instinct: I'm finding it really difficult to back down from that statement, but I feel like the Cubs can give this kid the physical training that he's going to need to succeed as a SP. If not, I feel like he's going to a truly dominant RP. Keep in mind that he threw just 116.1 IP last season and full stretch would really only take him to around 150 this year. So AA should be a full season for him with the following year as the landing target. ETA: 2015
5. Arismendy Alcantara, SS 10/29/1991 H:5'10″ W:170 – We've been onto Ari for a few years now, this was the 2013 preview which is proving to be spot on:
I got to see a lot of Alcantara before he got hurt and he's a real ball player. The numbers support his status. The power in the FSL is impressive for a smaller framed MI, so I'm watching closely for an expected jump in IsoP this coming year. There are some question marks ahead of him in the system with louder tools but I think Alcantara has an excellent chance to eventually play in the Majors.
Alcantara was a little touted player heading into last season. But that IsoP jumped and he did enough to garner a spot in the MLB Futures Game 2013. He totaled 15 HR and 31 SB at the AA level while played stellar defense. A total of 55 XBH from a fast and versatile MI is worth noted for the prospect world now as Alcantara will rise up the charts.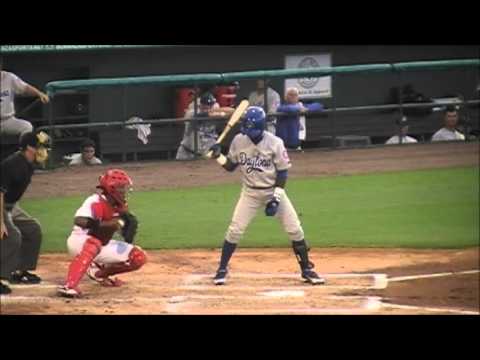 Our Instinct: The jump in IsoP happened on queue going from .145 in the FSL to .180 in Double-A. As previously mentioned, he posted 36 doubles, 4 triples and 15 HR along with 31 SB. Throw in a Futures game jack and he's now a hyped prospect. His jump in walk rate to 10.9% is what wows me about his season. He's coming into his own and move to 2B clears a path to the majors for him over the next 2 years. Chances are good that he at least falls into a utility role and gets a good number of ABs annually because of his flexibility in the field. Into the top 10 which is probably where we should have had him in 2013 anyway. While he's not really an elite talent, he is going to very baseball valuable to the Cubs. Giving them the versatility they now need. He should man 2B, possibly as soon as 2014. A double digit HR type with 30+ SB ability while giving solid glove work at 2B. The Cubs will take that any day. ETA: 2014
6. Jorge Soler, OF 2/25/1992 H:6'3″ W:225 –  Soler drops some on the list based on injury, performance and others outperforming. Here is the 2013 preview:
He already shows an ability to hit for AVG with 15-20 HR power, but if his power develops further it will determine if he's a solid average RF or an All-Star caliber player with 30+ HR power. He already has an advanced frame at 205 lbs so there is some room for physical projection, but not a lot. He'll probably spend some time in the Midwest League, but catching up to Baez in the FSL seems logical as long as he excels in the MWL early and often. ETA: 2015
Soler went directly to the FSL and performed well. Still showing that 20 HR power. Though some advanced looks at him reveal a long swing and some clear holes that will need to be addressed if he's going to hit his upside as a .280 hitter with power. His swing is long like a Vlad type, but Soler lacks the uncanny contact ability to make that work at an elite level.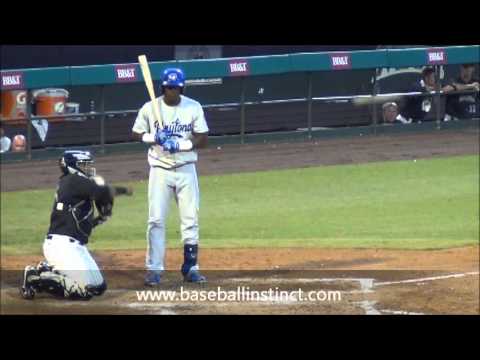 Our Instinct: The smartest move would have Soler repeat a half season in the FSL to get back on track and then bump him to AA mid season. I like the talent and see him as a potential regular but also see holes in his game that are rarely addressed. Holes that could cause him to be more ordinary than his tools would suggest. Soler suffered some injury setbacks in 2013, missing the last couple of months of the season with a fracture in one of his legs from a foul ball. In his time while healthy though he was able to produce a .186 IsoP with 8 HR in 236 PAs. He swings at a ton of pitches and his swing does tend to get long but he has an ability to make solid contact despite his free swinging. He struck out just 16.1% of the time while walking 8.9% of the time. His swing is far from pretty, but it works. I don't think we're looking at a future .300 hitter. But a .275 with 20+ HR is possible. ETA: 2015
7. Pierce Johnson, RHP 5/10/1991 H:6'3″ W:190 – In his debut season, Johnson went 118.1 IP with more than a K per inning over two levels. A solid debut putting him on the map as one of the Cubs top SP prospects. That came along with a 25%+ K rate and a sub 3.00 FIP through both Low and High-A ball. His command and curveball remain his main weapons, but an improving changeup is the key to his upside.

Our Instinct: Johnson will spend the beginning of the season at Double-A and will need the 2014 season to build up his arm for a long 200+ inning season at the top level. While his number show top of the rotation potential, view him more as a middle of the rotation SP and I think there is success in his future in the rotation. ETA: 2015
8. Dan Vogelbach, 1B 12/17/1992 H:6'0″ W:250 – Vogelbach is a big boy which is no secret. He held his own at 1B last year but the outlook heading into last season may have been a little bit rosy:
Vogelbach is a true elite power prospect with possibly the best power in all of the minor leagues. He's going to hit for AVG and power and the only question is can he stick at 1B or will he need to move to the AL to DH. He's already 21, so the clock is ticking on his youth which at this point is just as important as his power. 30+ HR power with high AVG and OBP. Tough to ask for more potential even from a 1B prospect. ETA: 2014
He hit .284 over two levels and hit 19 HR. So the power is there, but it wasn't at the expected elite level. I still see more pop in his bat coming but a 30+ HR type may be pressing it with his defensive issues getting him enough AB.
Our Instinct: He'll spend the 2014 season in Daytona in High-A. The FSL is usually a tough place to break out on the power side of the game and that's where he will return next year. So 2014 will be interesting as Vogelbach is shaping up to be a late bloomer possibly. Expect more power to surface again once he reaches Double-A. ETA: 2016
9. Arodys Vizcaino, RHP 11/13/1990 H:6'0″ W:190 – Vizcaino spent the entire season rehabbing. Time is ticking but here's the 2013 preview:
The Cubs didn't trade for Vizcaino to rush him up and into a bullpen role. That is a deep Plan B. They will give Vizcaino all the time he needs to refine his craft and possibly even start him back in Double-A. He has the two pitches to be a front line starter, but the changeup is key and he doesn't have a frame for big 200+ inning seasons. But height isn't the only factor to a workhorse. So I see Vizcaino and a solid 2-3 starter with above average K potential which will make him Fantasy worthy often. ETA: 2014
Our Instinct: Reports are that he is back to the mid 90s fastball, but at this point the bullpen seems logical for the Cubs. He could be an elite arm at the back end of the bullpen if the gamble of a power SP isn't enough for the Cubs brass to push his limits. Tough to give up on this talent and I would still give him as much time as possible, possibly in the FSL to start the season. If it doesn't click a move to the bullpen is becoming the logical move. ETA: 2014
10. Jeimer Candelario, 3B 11/24/1993 H:6'1″ W:180 – He hit just .256 on the 2013 season, but it's difficult to find fault in his numbers. A .290 BABIP led to the drop in AVG which should see a bounceback in 2014 and his IsoP was right on target with his development. His walk rate was an elite level 11.9% while his K rate improved from an excellent 17.7% in 2012 to 15.4% in 2013. He did much of what was looked for in the 2013 preview:
His ranking is based on tools at this point and less skill set. He's a long way from Chicago and his power profile fits better as a premium defender than a 1B even if he is a switch hitter. He hits much better from the right side though his power comes from the left side. Bringing the two together into a complete package is at least 4 years away. ETA: 2016
Our Instinct: With 35 doubles and 11 HR in 500 AB, I think it was an excellent season that for some reason seems to be less talked about than it should be in this system. He'll move to the FSL in 2014 which could mute some of his power. We'll see how he handles it with his approach. If he continues to hit the gaps he'll breakout in Double-A. ETA: Still 2016
11. Mike Olt, 3B/1B 8/27/1988 H:6'2″ W:210 – A RH 1B. Always a tough role to fill. I don't dismiss this profile easily and was a huge proponent of Paul Goldschmidt as a prospect. But Olt strikes out far too often and vision issues combined with injury has stagnated the Power corner IF profile he once carried.
Our Instinct: If he can flip the switch again and the Lasik did its thing, then there is a thumper waiting for the Cubs. He could play a 3B/1B role with a 25+ HR power profile even in limited ABs. But the AVG will always suffer due to the K rate. ETA: 2014
12. Christian Villanueva, 3B 6/19/1991 H:5'11″ W:160 – He's still listed at 160lbs everywhere which I find hard to fathom. Here is last years preview:
Excellent defensive 3B. Not a power frame though. His IsoP jumped after his trade to the Cubs but it was a short stint. He'll probably repeat High-A to start the season. He looks like a future major leaguer, but elite isn't an association that this skill set comes with.
Pretty much on track at this point. He's hitting for power with 41 doubles and 19 HR last year. The .261 AVG is troublesome because it wasn't a product of poor luck, but his .208 IsoP is there.
Our Instinct: It's growing doubtful that he will every be an answer to the 3B position for the Cubs. But he could be a solid trade piece for some team that believes his power is enough to give him ABs. Very impressive season despite the jump to AA. He brought the K rate back down to around 20% and the .261 AVG could have some room to move up with a BABIP of .301. He'll see AAA in 2014 and is another name in the mix for the 3B job. This system is going to see a lot of shuffling of 3B prospects to other positions over the next 3 years. ETA: 2015
13. Matt Szczur, OF 7/20/1989 H:6'1″ W:195 – Where the power went, I do not know. But the repeat of AA should have gone better with more of an eye catching line. As it was, we can call it solid with more upside. Here was the 2013 preview:
He should repeat Double-A now and build on the 2012 success. Continue to refine his approach and he may prove to be a true leadoff hitting, elite defensive CF. The power is falling on the back end as I suggested it might and he still has the frame to add double digit HR power with that 40+ SB ability being his elite offensive tool. ETA: 2014
Our Instinct: Szczur has the athleticism that will propel him to a career in the majors despite his power falling to the below average level. He has the speed to play every day and stole 22 bags in 2013. His .281 AVG could be in line with career expectations. He won't be a game changer on the offensive side of the game without more power, but defensively he could be well above league average and a valuable 4th OF. ETA 2015
14. Jen-Ho Tseng, RHP 10/3/1994 H:6'1″ W:200 – Aaron Bentley, our resident IFA lead, was higher on Tseng than most. I was even higher on him and with that collaboration, Tseng ended up in the Top 10 of our 2013 IFA List. Here was the breakdown:
I may be higher on the 18-year-old Taiwanese product than most, but what's not to like?  Tseng has a low 90s fastball that touches 95, which he complements with a curveball that flashes plus, an average slider, and a changeup.  He has that hesitation in his delivery that many Asian pitchers use.  And while I hate lazy comparisons of Asian pitchers to one another, Tseng really does remind me of Hiroki Kuroda.  They are similarly built, Tseng is 6'1″ and 200 pounds, and Tseng has that same poise on the mound that Kuroda is known for.  Tseng doesn't profile as a top-of-the-rotation starter but if you pull a starter like Hiroki Kuroda for a bonus that fits into the international bonus pool, you've struck gold.
Our Instinct: Tseng is older for an IFA rook, but is also far more polished. He could move right into full season ball and could become a solid mid rotation starter. Comps are very close to Kuroda and I'm not a big "comp" guy. ETA: 2017
15. Rob Zastryzny, LHP 3/26/1992 H:6'3″ W:195 – They called him Friday at Mizzou. Big Z was the Friday night starter for Mizzou and the lefty has a low 90s fastball, can dial up a four seamer a little more, and pull the string on it for high 80s. He also uses a good changeup with fade that moves differently than his 80s fastball. He's been a quick worker and knows what his game is.
He'll need to really refine a breaking ball but at this point he has two pitches to be successful as a RP. However, I think his future should be at the back of a rotation. If the breaking ball really clicks he could move to a 3 slot.
Our Instinct: Z has the pitch mix to be a difficult lefty to face giving him solid mid rotation starter potential. He'll start the 2014 season with High-A and while he will have difficult time racking up strikeouts, he can be very successful pitching to weak contact which has been his strong suit. ETA: 2015
16. Eloy Jimenez, OF 11/27/1996 H:6'4″ W:200 – Aaron Bentley has been leading the way in the IFA scouting Department for a few years, pulling gems that other venues devalue or simply miss entirely. Jimenez though was widely touted and here are Aaron's thoughts:
Here is the guy most have touted as the best prospect in this class.  There is no question Jimenez has some of the very best tools.  At 6'4″ and 200 pounds, he is already very strong but is still projectable.  He is definitely more athletic than Rafael Devers and has a better, super quick swing.  He also shows some gap power now but has the swing and body to have the power necessary for the corner OF spot he's going to end up in.  So while he may ultimately have more upside than Devers and Encarnacion, Jimenez's struggles with offspeed pitches and the fact that he's yet to dominate in games leads me to slot him in below his fellow Dominicans.
Our Instinct: Jimenez has a long road ahead and tools that could go a long way with that in either direction. But the upside is there for a special player. Though it will take time. Possibly 5 years to really see that potential come to fruition. ETA: 2018
17.  Kyle Hendricks, RHP 12/7/1989 H:6'3″ W:190 – Hendricks wasn't on the Top 21 radar heading into last season, but a very solid campaign and his proximity to the majors makes him a name to talk about heading into the 2014 season. His 2.00 ERA and 13-4 record are positives. But his stuff is average and he lives on advanced command. Just 128 K in 166 innings over two levels. Solid. Yet unspectacular. 
Our Instinct: Hendricks has the success, but the stuff says that a back end of the rotation is going to be his upside and even that is going to be a battle over time. Expect him to make his debut due to an injury in the rotation during the season. But him sticking long term will be dependent on just how deceptive his pitches can really be at the highest level. ETA: 2014
18. Paul Blackburn, RHP 12/4/1993 H:6'2″ W:185 – Another Top 75 2012 pre-draft that the Cubs snagged, here is the breakdown pre-draft:
51. Paul Blackburn RHP Heritage HS, Brentwood, Calif. – A tall righty with major projection in his frame. He's just 170 lbs and despite the lack of size generates low 90s fastballs touching 94. There is more velocity there and his mechanics are clean and repeatable. He also throws a curveball and changeup which are game ready and could be above average pitches with a chance at being plus.
Our Instinct – His fastball will reach plus as he matures, his changeup will be pitch in his arsenal that is most determining to his future success. There is a wide range of future outcomes, but with the chance at 3 plus pitches, clean mechanics and loads of projection he's an easy arm to like high in the 2nd round.
His upside is lower than Underwood. His development is behind Johnson. But he's more polished than Underwood and has a better chance at reaching his mid rotation ceiling. Still a long way off.
Still sticking with that take on Blackburn. His control wavered in 2013 which is outside his profile. It can be attributed to working on his changeup and curve to further develop them.
 Our Instinct: Blackburn will move station to station building innings. He has a premium fastball and although there is still plenty of polish needed he looks to be a legit SP prospect. Expect him to see the Midwest League in 2014 and build his innings to 100. If he can refine his command he has mid rotation upside or better. ETA: 2016
19. Dillon Maples, RHP 5/9/1992 H:6'2″ W:195 – Maples dominated in Low-A which is what was expected. The bump to A ball didn't go as smooth and he will need to move one level at a time refining his secondaries and command. Much of that has to do with his mechanics. But the K rate is there to back him as a talented young SP. If the command matures he'll jump the ranks of prospects SP into the mainstream.
Our Instinct: With that type of a time frame there is a lot that can happen. I'll admit that I'm going on instinct here with Maples. But I still see an elite level tool set here and time and development can make him a house hold major league name with frontline potential. ETA: 2017
Our Instinct: Maples is one step ahead of Underwood and Blackburn but still has the same development need to reach his potential which is again, high end. He found the dominance in 2013 but still needs to refine his command as mentioned in order to reach his significant ceiling. High Ceiling, Low Floor SP. ETA:2017
20. Tyler Skulina, RHP Kent State 9/18/1991 H:6'5″ W:225 – Skulina has a low to mid 90s fastball and a power slider. He uses a curve as well but it should be scrapped eventually. Very inconsistent this year, so he's fallen on many draft boards. Sounds like a pitcher that could use some development.
Our Instinct: He still needs work on a changeup in order to remain a SP, but a big workhorse frame should give teams reason to try and refine him into a mid rotation type. ETA: 2017
21. Duane Underwood, RHP 7/20/1994 H:6'2″ W:205 – A 4.97 ERA with less than 6 K per 9 and a 10.4% walk rate aren't ideal. But Underwood was and remains a project. The underlying talent remains for him to skyrocket up the boards. Or fade into obscurity. Too young not to like the talent that can be shaped. Here is the 2013 preview:
He has the stuff and needs a  fair amount of time to be molded into a finished product. But I think he has the upside of a frontline starter. That's a lofty and high ceiling. Warning that there is significant downside with this type of project. But the Cubs could have gotten another rotation fixture of the future. ETA: 2017
Our Instinct: A year of development. He needs to refine his command before we can see if his stuff will play up to the level of a frontline starter. Expect him to move to the Midwest League with rotation mates Maples and Blackburn. Still a high level talent with a ton of development needed. ETA: 2017
Players to watch
Jeffrey Baez, OF 10/30/1993 H:6'0″ W:180 – Top 21 in 2013, here was the scoop: An unknown lost in the Baez hype is Jeffrey Baez. He's still only 19, just cracking his way out of the DSL, but the tools are there for a special player. He raked DSL this year, boosting everything year over year. Better K rate, better walk rate and continuing IsoP growth. He closed out 2012 with a .284 AVG 10 doubles, 4 Triples and 3 HR with 29 SB over 190 DSL and AZL AB. He's a sleeper.
Well he started the 2013 in the AZL where he left off and tore it up. Struggled again with the promotion and could begin the 2014 in Northwest League.
Jefferson Mejia, RHP 8/12/1995 H:6'7″ W:220 – Can I interest you in a 6'7″, 220 pound pitcher?  I assume Mejia is not getting as much press leading up to the July 2 period because he was previously declared ineligible for lying about his age.  Mejia is apparently already 17.  Regardless, he throws a low 90s fastball with a plus changeup and an average curveball.  I'll take my chances that he's actually 17.  At his size, I would like to see a little more velocity from the fastball.  I believe he can add that if he is taught to take more advantage of his size and drive toward the plate.  From watching him pitch, I believe Mejia generally has an advanced understanding of how to use his size and just needs a little instruction.  He is a very athletic kid who, if he maxed out his velocity for his size, could ease into the mid 90s.
Gleyber Torres, SS 12/3/1996 H:6'0″ W:180 - Gleyber Torres is a somewhat different type of prospect for July 2 as he's more present than projection.  He reminds me of 2012′s Franklin Barreto in that way.  Torres already hits very well in-game and does have some power, though he only measures 6'0″ and around 180 pounds.  He's a guy that seems guaranteed to be an above-average hitter though how his power develops will determine his upside.  On defense, Torres has the hands and arm to stay at SS.  However, he may end up at 2B or 3B, where he would have a better chance of being an average to above-average defender.
Corey Black, RHP
Kelvin Encarnacion, OF
Jacob Hannemann, OF
Trey Masek, RHP
Trevor Clifton, RHP
Gioskar Amaya,2b
Yasiel Balaguert, OF
Dallas Beeler, RHP
Shawon Dunston, Jr, OF
Brett Jackson, OF
Eric Jokisch, LHP
Brett Marshall, RHP
Armando Rivero, RHP
Ben Wells, RHP
Stick with Baseball Instinct and we'll keep you a step ahead of the game. Check back soon as we release our top 21 prospects for each organization. While you're here, check out our Baseball Instinct 360° – it's our in-season top 360 prospects, and we will be updating it throughout the season. Also check out a friend of ours for all of your fantasy sports needs. Fantasy Rundown is updated religiously and is truly an awesome resource. Thanks for checking Baseball Instinct. We're working hard to bring you the best of the minor leagues and make the site the best experience it can be, so don't hesitate to tell us what you would like to read about. Email us now at mailbag@baseballinstinct.com. And while you're at it head over to Facebook and join the Instinct page.  You can also follow us on twitter: @BaseballInstinc.